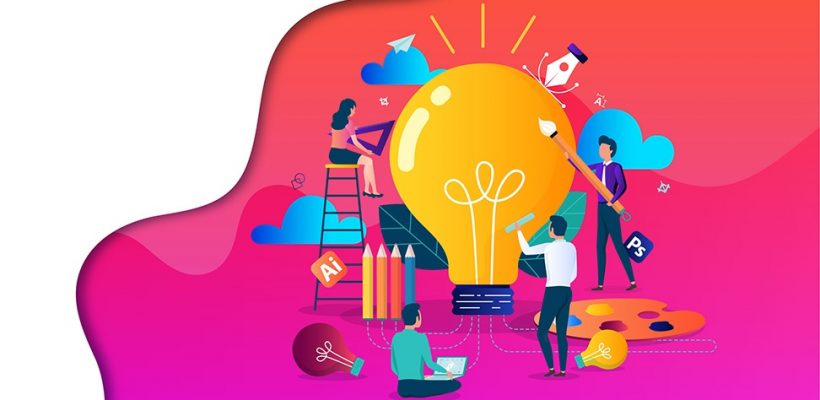 5 Tips on How to Become a UX Designer
UX design is based on designing digital products in a manner that provides an engaging and appropriate user experience. Today UX design is one of the fastest growing industries on a global scale. Becoming a UX designer is no small feat as there are various components involved in the process. However, if you have the natural creative tendency towards designing and are prepared to learn about how a UX design can benefit a business model.
Here are 5 tips on how to become a UX designer:
Understand the Creative& Technical Aspects of UX Design
When pursuing a career in Design, it may seem like creativity is all you need to make it in the industry. However, while creativity plays a major role in the Design industry, there are some technical skills you will need to become a successful UX designer. Currently, there are a number of design tools and programmes that are used by UX designers to create viable designs. If you want to pursue a course in UX design it is important to pick one that will focus on tools like Sketch, Adobe XD, Figma, etc.
Pay Attention to Designs Around You
A designer's job is not confined to an office or a classroom. As a budding UX designer you must pay attention to the various examples of designs that are around you. Look at your favourite apps and websites that you find very easy and pleasurable to navigate. Now compare them to apps and sites that do not present a pleasant user experience. This activity will help you understand how to create viable and user-friendly designs that will boost your client's brand.
Find Mentors in the Field
Online and offline research on UX design can only take you so far. The best way to find out whether you are cut out to be a UX designer or not is to talk to people who are already in the field. Visit design seminars open to students or participate in webinars related to UX design and start a conversation with the conductors if possible. You can also spread the word in your friend circle and talk to someone who is from the UX design industry to find out the ins and outs of the industry on a niche level.
Consider a Bachelors or Masters Degree in UX Design
A degree in UX design will surely boost your chances of becoming a successful UX designer. If you have completed 12th in any stream, you can opt for a Bachelor of Design in User Experience course, or if you are an undergraduate, you can choose a Master of Design in User Experience degree. A degree in UX design will teach you the technical aspects of UX design, while also honing your creative skills through assignments, workshops, guest lectures, and industry visits aimed at giving you first-hand knowledge in the field.
Keep Up with the Latest in UX Design
Honing your design skills is a 24×7 job. In an industry which is growing at a massive pace there is no room for you to slack off and rely on your current skills. The key is to pay attention to the latest changes and upgrades in the UX industry. Read articles, journals, books, and visit seminars regularly to update yourself with newer tools, design requirements, and ideas for your job. In your spare time you could draw up fake projects for the sake of practice and learn from your mistakes. This will definitely help you stay ahead of the curve in the UX industry.
Why Pick Sandip University to Study UX Design?
Sandip University's School of Designoffers an extensive Bachelor of Design in User Experience degree for undergraduate students and an advanced Master of Design in User Experience degree for postgraduate students.These courses are designed keeping in mind the current and futuristic trends of the UX design industry. To this end, Sandip University has collaborated with ImaginXP, a leading educational platform dedicated to UX design in India and across the world. ImaginXP has tie-ups with major universities across India and leading corporates on a global scale.
Students at Sandip University benefit from experienced faculty members, advanced teaching techniques, and modern facilities. Students are provided with a world-class experience through well-equipped labs, modern classrooms, comfortable hostels, well-designed playgrounds, and many other amenities that add to their overall student experience at Sandip University. Students are also provided with 100% placement assistance through annual placement drives which are attended by leading private and public companies in India.
Design a brand-new career in the UX industry at Sandip University. Visit www.sandipuniversity.edu.in for more information.