IE (I) – INSTITUTE OF ENGINEERS (INDIA)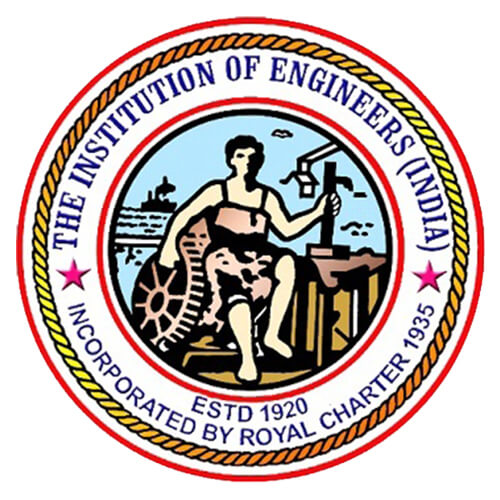 The Institution of Engineers (India) [IEI] is a statutory body to promote and advance the engineering and technology, established in 1920 and incorporated by Royal Charter in 1935. The Institution was granted Royal Charter On September 9, 1935 by his Majesty the King and Emperor George V, which was a momentous event in the annals of Engineering Industry and education in India.
The Royal Charter endowed the Institution with the responsibility to promote the general advancement of engineering amongst members and persons attached to the Institution. IEI has been recognized as Scientific and Industrial Research Organization by the Ministry of Science & Technology, Govt. of India and besides conducting its own research, provides Grant-in-Aid to UG/PG/ PhD students of Engineering Institutes & Universities.
The Institution of Engineers (India) is a first professional body to represent India in several International Bodies, such as the World Mining Congress (WMC), the World Federation of Engineering Organizations (WFEO), the Commonwealth Engineers' Council (CEC), the Federation International du Beton (fib), and the Federation of Engineering Institutions of South and Central Asia (FEISCA). IEI holds the International Professional Engineers (IntPE) Register for India under the global International Professional Engineers Alliance (IntPEA). The Institution also wards the Professional Engineers (PE) Certification.
Ever since its inception, IEI has been the forerunner in setting up national standards for promoting the country's industrial base which culminated on the formation of the Indian Standard Institution (ISI), now called as Bureau of Indian Standards (BIS). IEI, in collaboration with Springer, regularly publishes peer-reviewed international journal in five series, covering fifteen engineering discipline
---
Coordinator
Dr. Ishfaq Rashid Sheikh,
Assistant Professor, Civil Engineering Department,
School of Engineering and Technology