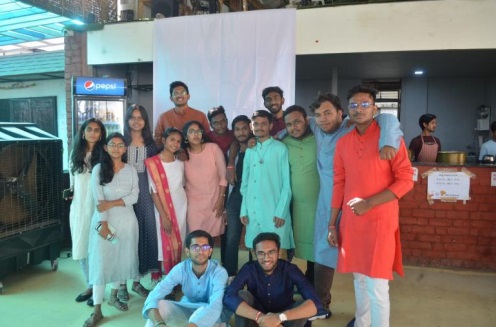 WORLD CAFÉ
222
222 people viewed this event.
Event Title:WORLD CAFÉ
Venue:Chai Tapri Café College Road, Nashik.
Event Date:6th November 2021(11:00AM to 2:00PM)
Name of Event Coordinator: Prof. Arif Mansuri, Prof. Neetu Sharma
Total Number of Registrations: 80 (60% Attendees were from Sandip University)
Total Number of Attendees: 62
Event Outline, Objective & Outcome of the event:
Outline of the Event: Under the Directorate of Students' Welfare, SUN CLUBS and AIESEC Nashik, SUN AIESEC Club hosted an impactful event called the *World Cafe at Chai Tapri Cafe, College Road, Nashik on Sunday, 6th November 2022. World cafe is an event where the youth discuss on prominent questions and try to understand each other's perspectives.80 students participated in the event.
Objective of Program: The objective of the event is to promote the leadership skills within the Youth. In this event youth come together and discuss solutions on social issues and understand each other's perspective.