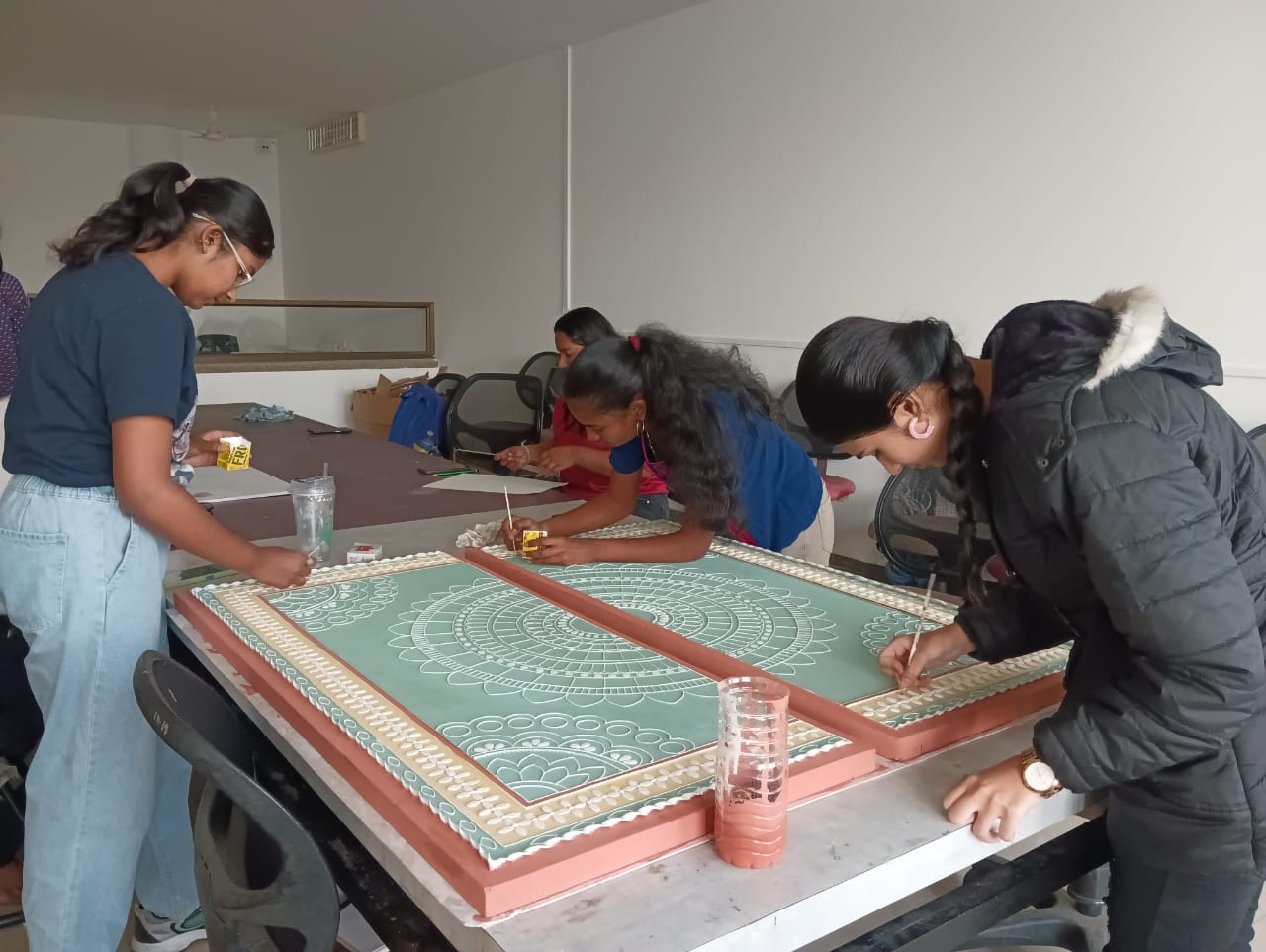 Lippan Art Workshop for Students of School of Design
607
607 people viewed this event.
Event Title : Calligraphy Workshop for Students of School of Design
Event Date: 19 Oct 2022
Lippan art is a clay art form from the state of Gujarat, India. It is mostly done by the village ladies from Kutch to decorate their homes. Traditionally lippan is made by adding mud and cow dung and is done on the walls.
In the following work we have used white epoxy putty (m-seal) to create this airtight from preparing the wood plank, primer coating, drawing the layout, designing, applying the putty, colouring, and finally adding mirrors, this piece of art has come a long way.