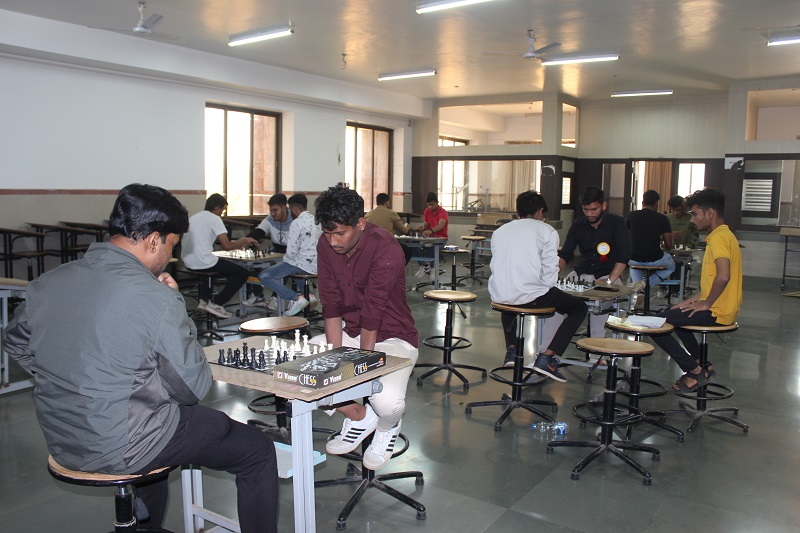 Report on Sandipotsav 2K23 – Carrom/Vollyball Competition
225
225 people viewed this event.
Event Title: Carrom/Vollyball Competition
Event Date: 9th February 2023
Event Conduction Duration: 11.30 AM onwards
Name of Event Coordinator with contact details:
Name: Dr. Anita Sanap (9552565230), Mr. Shankar Shan (SOET), Mr. Vikas Sharma,
Dr. Vinay Kumar (SOET)
Event Outline, Objective and Outcome of the event:  
Outline of Program:
Sandip University has organized Days Competition for the students on 9th Feb 2023 those are Carrom/Vollyball Competition.   This program has organized in SOS Entrance.
Objective of Program:
The basic objective of carrom is to use the striker with a flick of the finger to drive the carrommen into any of the four corner pockets. The game is about pocketing the carrommen and the queen before the opponent, and scoring maximum points to win.
The basic objective of volleyball is to hit the ball over the net, (any part of the body) running through the center of the court, and trying to get it to bounce in your opponent's court. The opposing team has to try and prevent the ball from touching the ground and return the ball. 
Output of Program: This Competition develops team spirit in the students as well as leadership quality. It gives happiness and joy to students in their academic life and Participants also. Students Enjoyed a program a lot. Student feels happy, Relax.