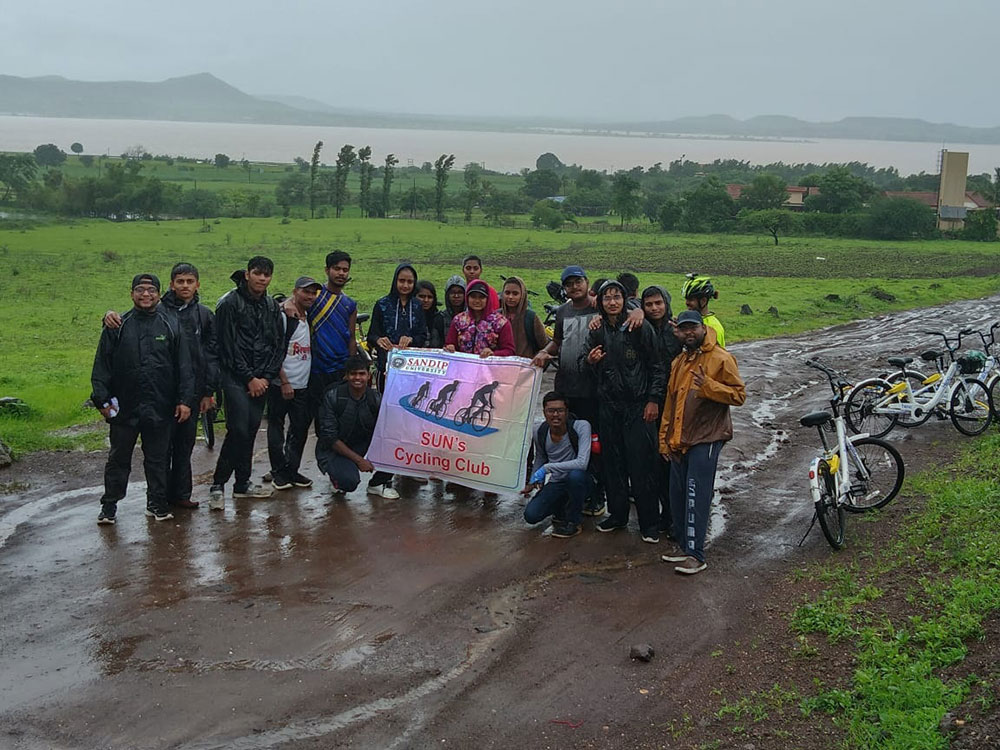 CYCLING RIDE TO GIRNARE, NASHIK
1131
1131 people viewed this event.
Event Description:
Event Title: Cycling Ride to Girnare, Nashik
Event Conduction Duration: 7.00 AM to 3:00 PM
Event Date: 03 August 2019 (Saturday)
Event Venue: Girnare, Nashik, Maharashtra
Name of Resource Person: Prof. G. E. Chavan, Shivanjali Yadav
Name of Event Coordinator with contact details: Mr. Harshal Chaughule (+91 758858906),Mr. Harshal Shelar (+91 9096928180)
Objective of Program
The main objective of the SUN Cycling club is to enjoy the spirit of adventure. We also aim to polish the hidden qualities of students along with academics. We help in promoting character building of students and promote team work within them. With relation to academics, we help them to nurture in topography and geography.
Outline of Program
All schools under the umbrella of SUN formed a club named SUN CYCLING CLUB under the guidance of our Honorable VC Col. N. Ramchandran and the above event coordinators mentioned along with 4 student coordinators arranged a Cycling ride to Girnare situated at Gangapur Road, Nashik. We selected 23 students with the help of fitness test under the observation of a fitness trainer.
Details of the Program
When we decided to arrange this ride, we were knowing that no one of us can be able to complete the ride up to the end because no one had been for a such a ride. But the result which we got after visiting there was very different without getting tired our most of the students completed the ride required time to reach the destination was 1 hour. The distance of this ride is 20 km. we started at the 7.00AM start we took some more stops than required to keep the stamina of students but as we were marching ahead students had been more enthusiastic, it helped us to complete our ride in a very well organized way. Further, at the time of returning, we decided to build up our team like this only and will complete as much as ride in the near future.