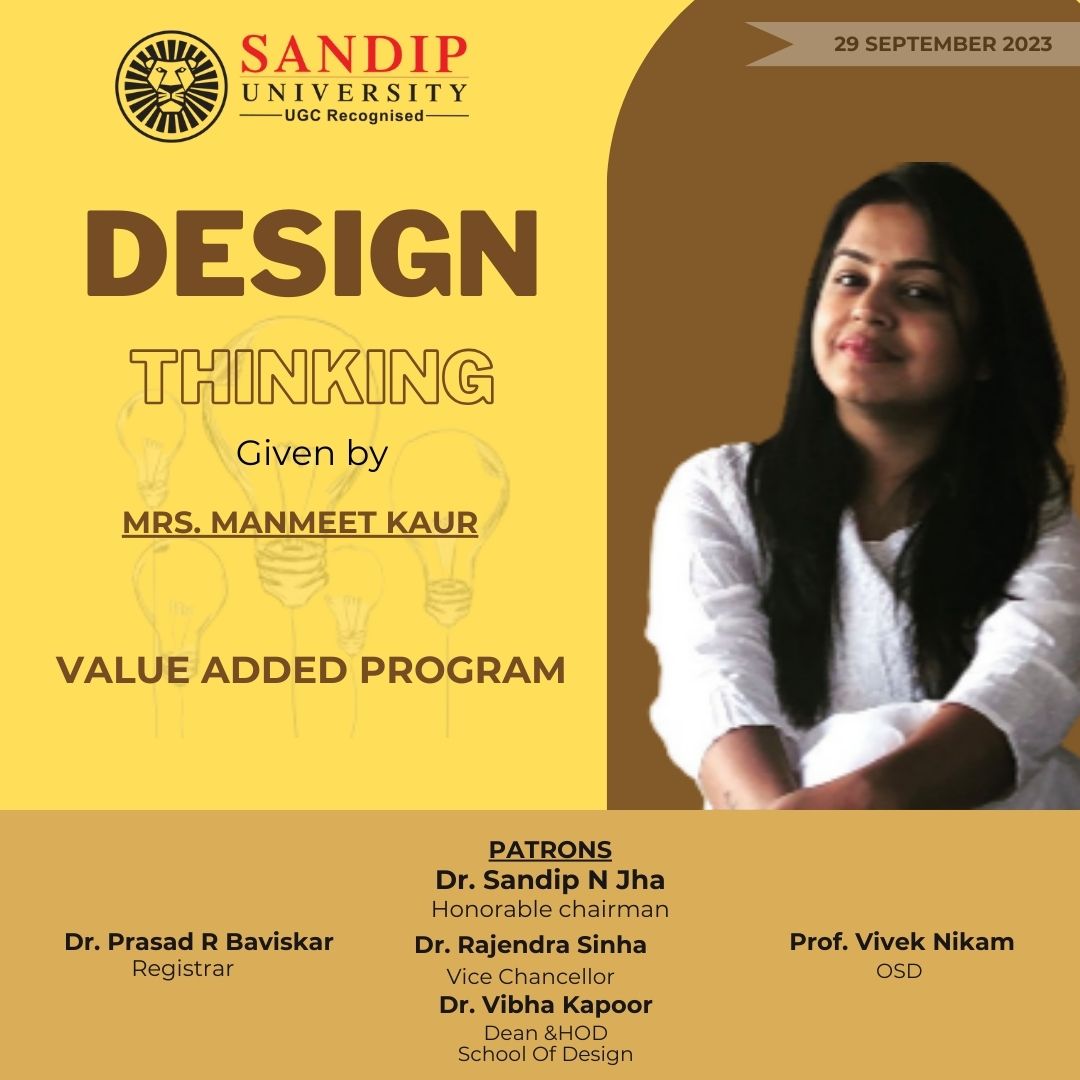 Driving the Deep Thinking of Design Within Students
104
104 people viewed this event.
Session By : Mrs. Manmeet Kaur
Date : 29 September 2023
Topic: Driving the deep thinking of design within students
On 29 September 2023, Sandip University,  School of Design conducted a Value Added Programme on Design Thinking. Under the guidance of Respected OSD Sir and Respected Dean Ma'am. The guest for the Value Added Programme was Mrs. Manmeet Kaur, a professional practicing Architect and Interior Designer. The programme started with a quick introduction about the guest and her workings. The session emphasizes upon critical thinking behind creation of good design, with what is design thinking?, Its importance in a designer's life, How it is acted in different departments of design, How these steps of critical thinking create good design etc.
Mrs. Manmeet Kaur explained design thinking with the perspective of three departments – Fashion & Lifestyle Design, Space & Interior Design and Beauty Cosmetology. Her session had practical examples which opened a deep door of design thinking within students. Students gained knowledge about the basic stepping stone of the design and this would help them in creating design more cognitively. This session was an eye opener for them and would help them in their future design.