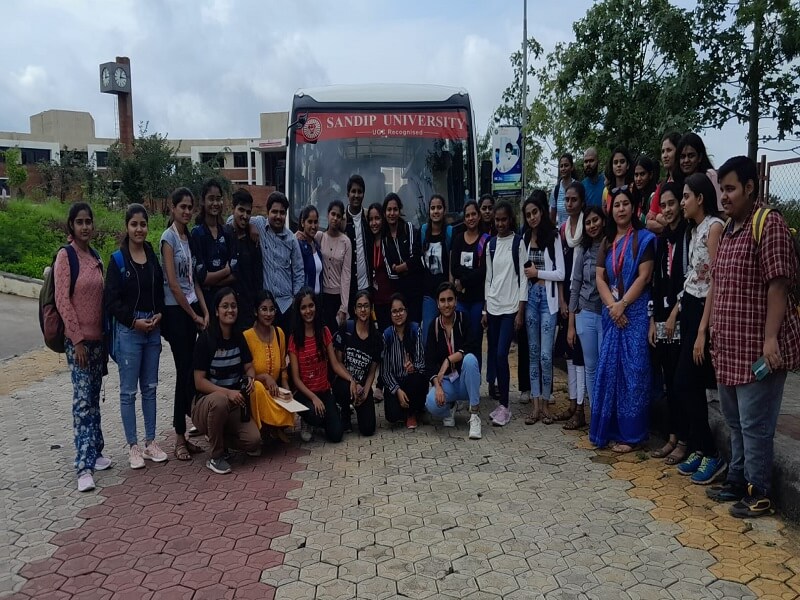 Site Visit Of B.Sc. Interior Design Students To a Residential Site
470
470 people viewed this event.
Event Name : Site Visit Of B.Sc. Interior Design Students To a Residential Site
Date: 21 September 2022
Venue: Eklahare, Nashik Road Nashik
The students of the Interior Design department, under the guidance of Mrs. Sucheta Nigam (HOD ID), Dr. Taruna Rajpurohit (HOD BC), Mr. Hemant Chhatre (Assistant Professor), and Mrs. Monal (Technical Assistant) visited the ongoing residential site.
Event Details:
Students got the opportunity to understand all Interior work, planning & designing of the house. Mr. Lalit Nathe sir who is the interior designer of that site guided the students. Students asked different questions and various queries there. They explain the different Hardware of the furniture like Hinges, MDF, different types of furniture materials, and the different fitting of the sanitary wear and Bathroom fittings.
The important thing students learned by visiting the site is the different types of ceiling lights like panel lights, spotlights, hanging lights, and task lights & they also explain the types of AC used in the residential sites.
 Kitchen:
They provide overhead cabinets for storage. different storage box provided for the water filter in the kitchen. they also provide Hydraulic Hinges for the overhead cabinets. The platform of the kitchen is made with quartz material. So, students learned how to design the kitchen practically.
Bedroom
Students learned the details of the bed, side table, dressing unit, sliding wardrobe mechanism, etc.
Living Room
Students learned the details of the living room and sofa seating for six persons. Pooja room is provided next to the t.v. unit. How to design the folding dining table in the living room.
Stair Cases
U shape staircase provided. footlights were given in parallel to the riser.
The importance of visiting the ongoing site is something that cannot be underestimated. It is an experience that allowed students to see something different and to interact with the industry people and the working. It proved a way to broaden their horizons and learn how to execute the project. The site visit are a great way to learn and expand your world.