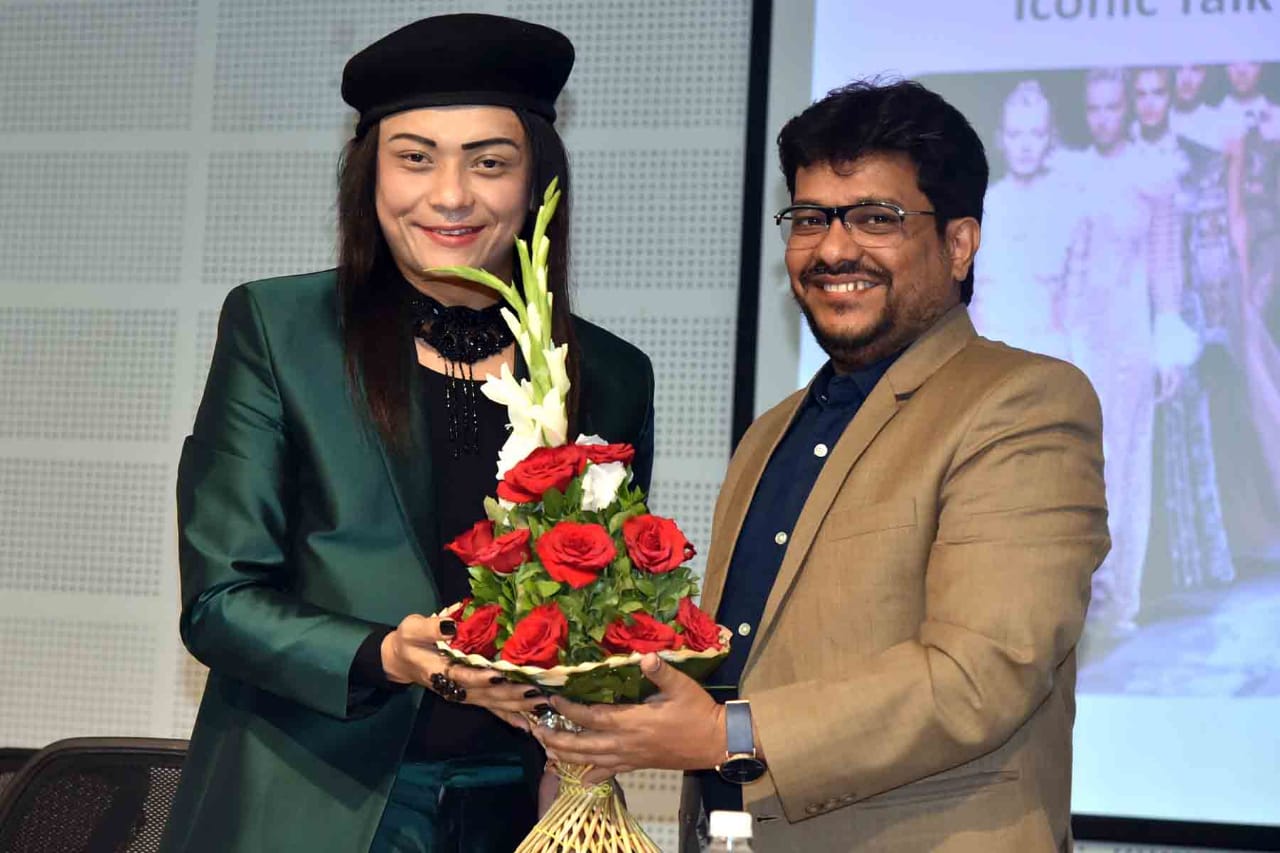 ICONIC TALK SERIES
560
560 people viewed this event.
Event Description:
Event Title: Iconic Talk Series
Event Date: 23rd February 2019
Event Conduction Duration: 11.00 AM- 5.00 PM
Event Venue: Y Building
Name of Event Coordinator with contact details:
Ms. Sowmya T.S. (8446935855)& Mrs. Pushpa Naik (8888830487)
Event Outline:
School of Fashion Design and Beauty Cosmetology, Sandip University, Nasik and Indian Fashion Academy jointly had organized ICONIC TALK SERIES – An interaction session with Keith Jackson an International Fashion Designer.
Event Objective:
The Iconic Talk Series is a unique, remarkable and one of its kind initiative of School of Fashion Design and Beauty Cosmetology. The second session of this series was addressed by Mr. Keith Jackson. -a designer with a difference had addressed the students on the topic "International Fashion Countries"
Event Outcome:
The Fashion Designer shared his personal and professional experience of the International Fashion Industry with students also guided and motivated the students to present them on global platforms like Milan Fashion Week, London Fashion Week, Dubai Fashion Week and Paris Fashion Week. The students were invited by the designer to assist him for International Fashion shows. The seminar was a great success as it was with full of fun, games, real-life examples and quick demonstrations of Fashion Styling. Students were overwhelmed by the joy of interacting with the designer.
Event Date
23 February 2019