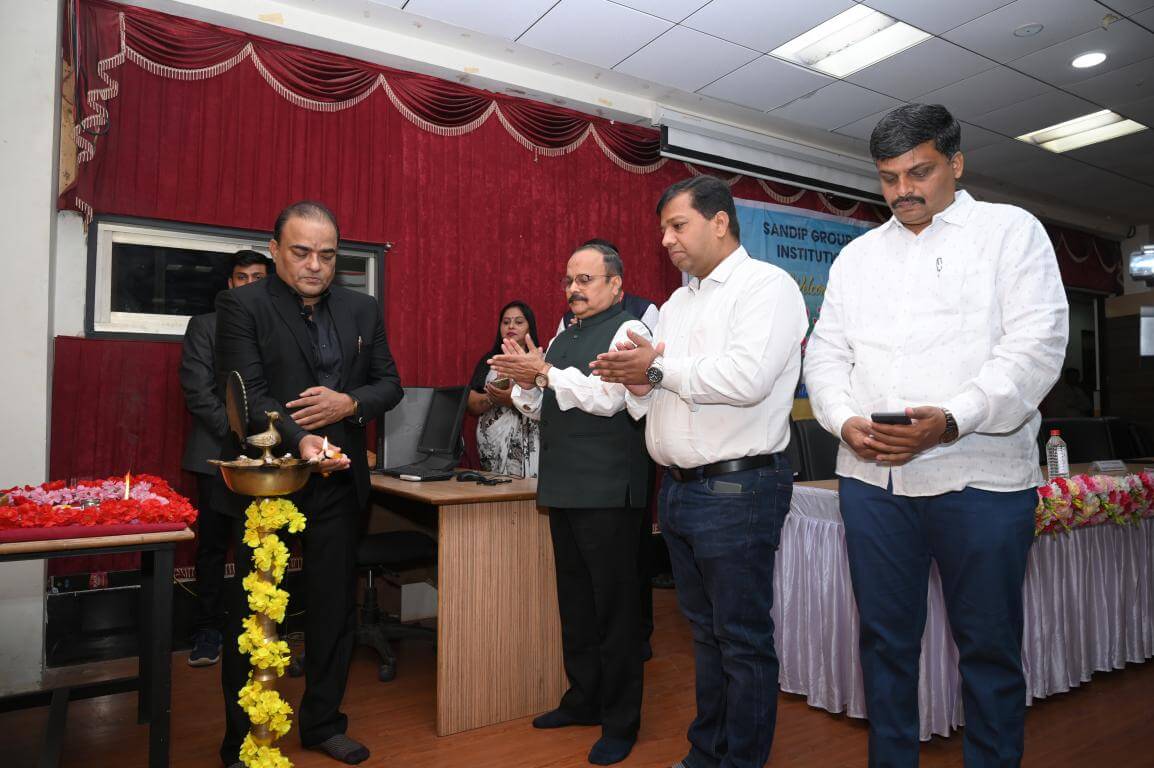 Mega Job Fair Organised and Held at Sandip University, Nashik
365
365 people viewed this event.
Event Title: Mega Job Fair
Event Date: February 24th, 2023
Event Conduction Duration: 8 am onwards
Event Venue/ Event Mode: Sandip University/ Offline
Name of Event Coordinators:
Prof. Lalit Patil
Prof. Sandeep Aher
Prof. Prasad Kulkarni
Event Outline, Objective and Outcome of the Event: 
Sandip University is committed to provide 100% employment to their students. Our institute plays a pivotal role in preparing our students to be employable by rendering them pragmatic education, skills and training.
A Mega Job Fair was held by Sandip University on 24 February, 2023 from 8 am onwards. Dr. Rajendra Sinha, Vice-Chancellor, Sandip University, Prasad Baviskar, Registrar, Sandip University were present on this occasion. Dr. Sandip Jha further said that imparting value addition courses and employment oriented education, social education and industrial training to the students is the need of the hour. Along with this, he urged that the industrial organisations and the educational organisations should come together, sign a memorandum of understanding (MOUs), and contribute to the increase in employment opportunities for budding technocrats. On this occasion, about 50 industrial organisations showed interest in signing MoUs for training and employment with various institutions of Sandip University. Dr. Sandip Jha thanked the industrial organisations for showing interest in his endeavor to generate employment to the students.
More than 250 companies, 7500 students, 1000 call letters were given to candidates on spot. This Mega Job Fair was open for all the deserving candidates.
Companies like Bosch, Mahindra CIE, Ashoka Buildcon, WNS, ESDS, Taparia Tools, Parajay Pune, Sumago Info, Datamatics, VIP, Sumo SAP, and Innova Rubbers interviewed about 7500 students.