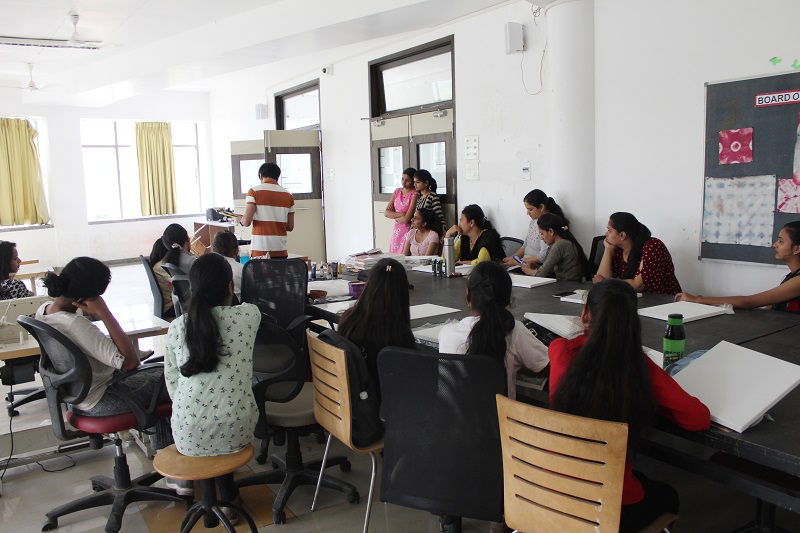 Outdoor Painting Workshop
552
552 people viewed this event.
Event Title: Outdoor Painting Workshop
Venue Details: By School of Fashion Design, Beauty Cosmetology & Interior Design (SOFDBC&ID)
Event Date: Wednesday, February 23, 2022
Department: By School of Fashion Design, Beauty Cosmetology & Interior Design (SOFDBC&ID),
Event Details:
Educational programs for artists, designers and other art specialties include educational plain air practice. Its purpose is to master the laws of painting in the open air. Learning the art of painting requires a careful study of nature. The growth of professional skill and the study of nature are separate interconnected processes that shape the artist. A creative approach to drawing nature is based on the visual images and impressions that the artist receives when working with it. As a result of direct communication with nature, inspiration, and desire to create a landscape composition comes.
Painting in nature has its own specifics and some features, in contrast to classroom studies, where there is constant lighting, limited space, stationary easels, and, as a rule, still life or plaster casts. Nature offers the artist a variety of landscapes and their states, endless space, and different types of lighting. The image of a large space in a landscape is fundamentally different from plans in a still life and portrait. It actualizes the knowledge of students on the issues of linear and aerial perspective, the general tone and colour of a pictorial etude. The need for quick decision-making in the course of work on the image of a landscape in the plain air, where lighting changes throughout the daylight hours (on average, every 2 hours), involves active work on an etude and a sketch.
Keeping this in mind, Sandip University's School of Fashion Design, Beauty Cosmetology & Interior Design conducted an innovative activity of outdoor painting today, Wednesday, February 23, 2022, under the expert guidance of Assistant Professor and Professional Fine Artist Er. Siddhartha Dharane. Students of Fashion Design started painting the various scenic landscapes of the university in the early morning and continued throughout the day. The results of the experiment showed the effectiveness of the developed methodology and tools aimed at the development and formation of the competence base of students – future teachers, designers, students of the specialty, and undergraduates of art specialties, forming their professional development.