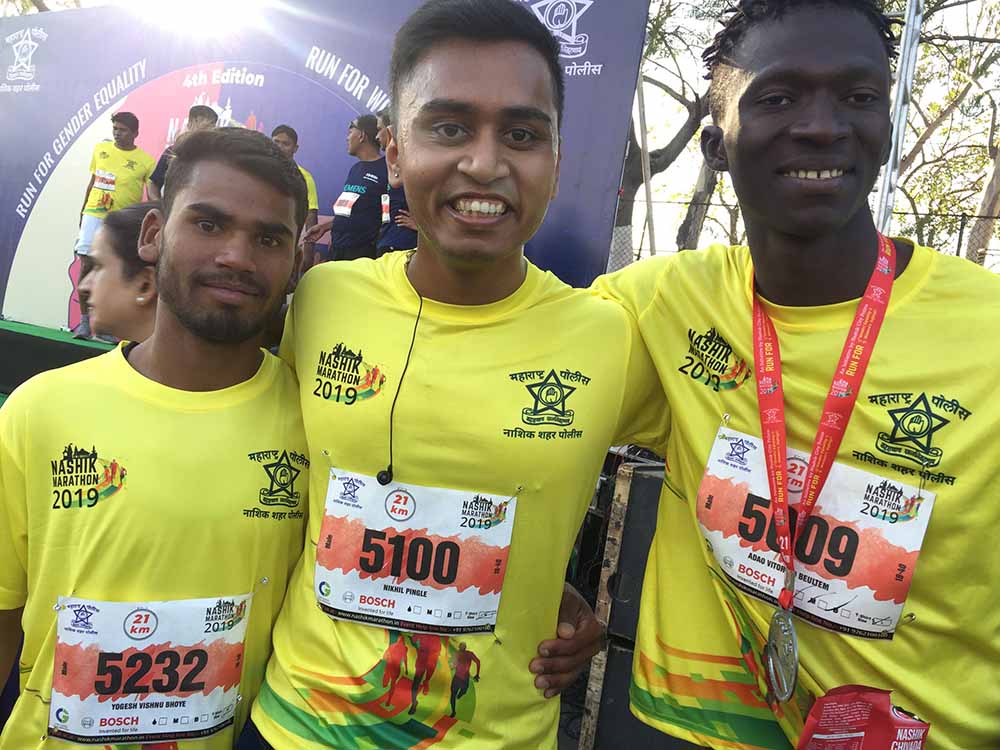 PARTICIPATION IN NASHIK MARATHON 2019
819
819 people viewed this event.
Event Description:
Event Title: Participation In Nashik Marathon 2019
Event Date: 24th February 2019.
Event Conduction Duration: 5:30 AM to 9:00 AM
Event Venue: Golf Club Ground, Nashik
Name of Event Coordinator with contact details:
Nashik City Police
Event Outline:
As a tradition followed every year, Nashik City Police initiated NASHIK MARTAHON 2019 on 24th February 2019 at GOLF CLUB GROUND, NASHIK. This year theme being, "Run for Gender Equality and Women's Safety" was welcomed enthusiastically by Nashikites. SUN also registered itself with Mr. Adao Beultem, a resident student of Sandip University from Guinnea-Bissau, South Africa. Adao participated in 21 km category and despite a leg injury, he stood 16th among 184 runners. He was blessed by many dignitories present at the occasion. Dr. Ravindra Singhal, Commissioner of Police, Nashik also wished him a good run. Mrs. Vidya Pingle, Faculty in German Language at SUN supported for the participation.
Hon. Shri NityanandjiJha, President SUN, Hon. Dr. Sandip Kumar Jha , Chairman SF, and Hon. Col. Dr. N.Ramachandran, Vice-Chancellor SUN congratulated Adao on his achievement.
Event Date
24 February 2019