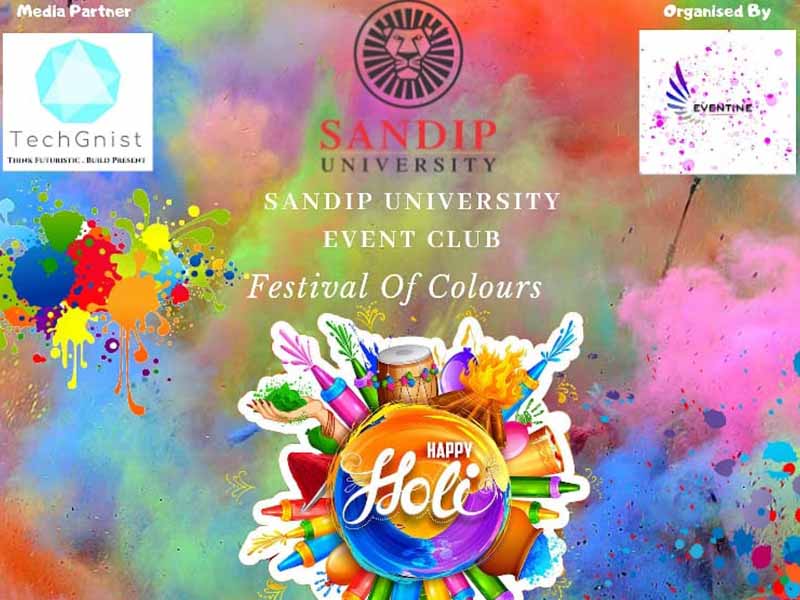 RANGOTSAV 2019 HOLI CELEBRATION
1192
1192 people viewed this event.
Event Description:
Event Title: RANGOTSAV 2019 Holi Celebration
Event Conduction Duration: 9.00 am to 12.00 Noon
Event Date: 24th March 2019
Event Venue: SUN Amphitheater
Name of Event Coordinator with contact details:
Tanmay Nerker (7507598104), Darshan Jadhav (9763243325), Smit Patel(9511256216), Harsh Danxe(7841836164), Kewal Patel(9168987339)
Event Outline:
Sandip University has organized a colourful and fun-filled event "Rangotsav-2019" at Nasik Campus.
Event Objective:
The motto behind the festive celebration is to promote Indian culture which enhances "Unity in Diversity".Students played with Dry Organic colours (Gulaal) on the beats of foot-tapping songs to celebrate the spirit of togetherness and happiness.
Event Outcome:
Rangotsav -2019 was celebrated with lots of joy, happiness and cheers. Students rejoiced and submerged themselves in the spirit of Holi and welcomed the season of spring. It was an event by the students and for the students.