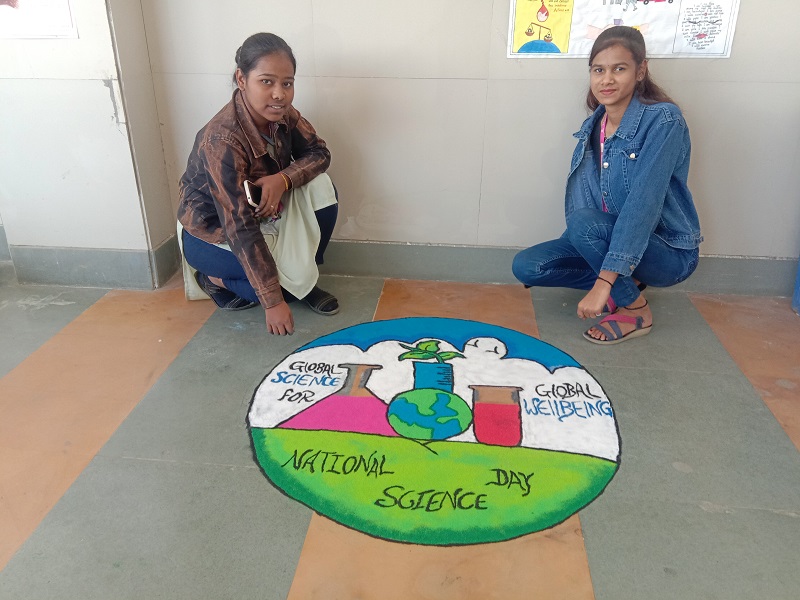 SCIENTIKA 2k23
252
252 people viewed this event.
Event Title : SCIENTIKA 2k23
Event Date : February 28, 2023
Time : 10:00 am to 05:00 pm
Duration in days/ Hours : One Day
Mode of conduction : Offline
Level of Program : University Level
Name of Event Coordinator with details:
1. Ms. Pratiksha B. Magar, Assistant Professor, Department of Microbiology and Life Science,
SoS, SUN. Email: pratiksha.magar@sandipuniversity.edu.in)
2. Ms. Paurnima K. Bhagwat, Assistant Professor, Department of Chemistry, SoS, SUN.
Email: paurnima.bhagwat@sandipuniversity.edu.in)
Number of participants attended : 100+
Outline of Program:
The School of Science, Sandip University organized the 'SCIENTIKA 2k23' on the
occasion of National Science Day. National Science Day is celebrated in India on February 28
each year to mark the discovery of the Raman effect by Indian physicist Sir Chandrasekhar
Venkata Raman on 28 February 1928.This year, the theme of the National Science Day is said to
be 'Global Science for Global Wellbeing'.
In honor of this day, the School of Science intended to conduct various scientific
competitions for the students of all the schools at Sandip University.
Objective of Program:
The objective of this event was to encourage the students for their active participation in
different scientific activities. To motivate them and to popularize Science and technology.
The Basic objective was to make the students realize the importance and use of Science at
various levels. To widely spread a message about the significance of scientific applications in the dailylife of the people.
To display all the activities, efforts and achievements in the field of science for the
welfare of the society.
To discuss all the issues and implement new technologies for the development of science.
Outcome:
The 'SCIENTIKA 2k23' was organized by the School of Science, Sandip University,
Nashik. Introduction of the event was given by Dr. Sachin Munde, Associate Dean, School of
Science and introduction of the guests was given by Ms. Pratiksha Magar. Vote of thanks given
by Ms. Paurnima K. Bhagwat.
The guest delivered a valuable speech. Dr. Hemant Patil Managing Director and Chief
Scientist, Bio era Organics Ltd. Nashik guided about the inventions and innovations in
Agricultural Industry. Students from School of Science and other Schools had actively participated
in various competitions that were organized. Scientific Rangoli, Scientific Paintings were
exhibited by the students.
Students had also participated in Science-Fiction based Competitions like Periodic Table
Writing and Quiz. Enthusiastically students responded in the Science as an Art competitions.
Registrations for various competitions were more than 100+ also on the spot registrations
were highly appreciated. Participants were awarded with prizes and certificates.
Moreover, Dr. Hemant Patil, Dr. Sachin Munde, Associate Dean, School of science, all the Head
and faculties from Department of Physics, Chemistry, Microbiology a n d Life Science,
Mathematics, Forensic Science, and Clinical Research appreciated the huge success of this event
and extended greatsupport to make this event successful