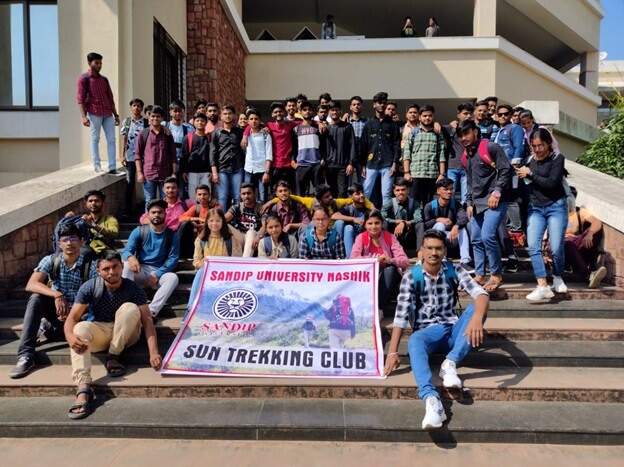 TREK TO ANJANERI ORGANIZED BY SUN TREKKING CLUB
256
256 people viewed this event.
School/Department Name: School of Computer Sciences and Engineering
Venue:Anjaneri Garh
Event Title:TREK TO ANJANERI ORGANIZED BY SUN TREKKING CLUB"
Event Date: 5th November 2022,8:00 AM to 5:00 PM
Event Outline, Objective and Outcome of the event:-
Outline of Program: School of Computer Sciences and Applications, has organized a Trek to Anjaneri of "SUN Trek Club" -Trekking helps reduce your risk of heart disease, stroke, high blood pressure, high cholesterol and even some cancers. Hiking is a weight-bearing exercise, which builds muscle mass and helps prevent osteoporosis.
Objective of Program: The Objective is to increase students' awareness among the nature , It is an outdoor activity of walking for more than a day. It is a form of walking, undertaken with the specific purpose of exploring and enjoying the scenery.
Outcome: The outcome of this trek was make the students able to learnt that good in study is nice but they should have to good in physical fitness. One of the major benefits of this trekking is that it improves your physical health immensely. Spending multiple hours on the trail, climbing around boulders, rock hopping and ascending hills gives your whole body a workout, improving your strength, agility and cardio fitness.
 And it has Following Benefits also :-
It reduces stress,
It Improves Cardiovascular strength
It gives social benefits
It helps to Makes good cultural understanding