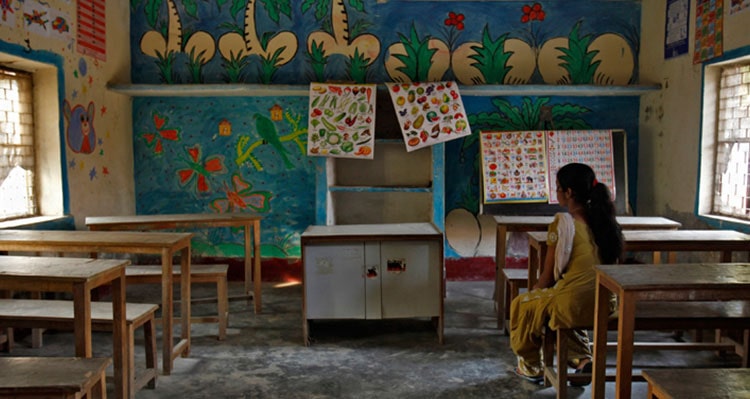 Study In India: Is Government Doing Enough?
As per the latest data available from All India Survey on Higher Education conducted by the Ministry of Human Resource Development…
1. There were officially 45,424 foreign students enrolled in India in 2015-16
2. These foreign students come from 165 different countries
3 The top 10 countries that are in geographical proximity, contribute to 3 out of every 5 of them
4. Nearly 80% of all foreign students enrolled in UG courses only 14% in PG courses
5. Male students outnumber ladies in nearly all categories
6. Most popular courses among foreign students are Bachelor of Technology and Bachelor of Business Administration followed by others
7 Karnataka is the biggest hub for foreign students, accommodating 1/3rd of all foreign students Karnataka alone has more foreign students than the next three trailing states–Tamil Nadu, Maharashtra and Uttar Pradesh all put together
A larger presence of foreign students in a country not only reflects a nation's 'soft power' but also increases it. Sadly, India's position in this aspect is not too encouraging.
More so, when there are 757 universities, 38,056 colleges and 11,922 stand-alone institutions in the country as per All India Survey On Higher Education (AISHE 2014-2015).
The situation is even worth noting especially when the number of Indian students studying abroad (approximately 360,000) is nearly 10 times higher than the inflow of international students at Indian universities. More so when globally there has been a significant increase in the numbers of students choosing to study abroad.
Given the low numbers of foreign students in India when their numbers are growing worldwide, the question is whether the Indian government should focus more on attracting international students. Especially when the MHRD under former minister Smriti Irani took interest to prepare a 'Study in India' initiative.
India's relatively weak inbound numbers also highlight the level of India's education system and the challenges that prompt so many Indians to study abroad. It exposes a supply-demand gap in the quality of education.
Our government aims to increase the current higher education participation rate from its pathetically low level of 18% (compared to 26% in China and 36% in Brazil) to 30% by 2020.
An ambitious goal, but needs to be backed up with high-end action. The obvious next question is whether our government and our universities can take concrete measures to make India more appealing for foreign students.
While we are entering into collaboration with the best universities abroad, attracting more foreign students from developed countries to study and research here is our very big challenge. We still have a long way to go. The drive to draw more foreign students to study in India is necessarily a huge undertaking, and yet with limited success in (and focus on) increasing the number of inbound international students to India.
Why India Needs More Foreign Students
Considering India is now growing as an economic power, it is even a greater priority to establish India as a study destination as well through the "Study In India" initiative.
One of the measurable benefits is economic- the inflow of dollars (the reason advanced countries like the USA, UK, Australia welcome international students). The international students contribute to billions of dollars to the host countries.
As per the latest National Association for Foreign Student Advisers (NAFSA) report, international higher education students studying in the USA contributed to $36.9 billion to the US economy and supported 450,000 + jobs during the 2016-2017 academic year .
UK generated over £ 73.11 billion and 757,268 full-time equivalent (FTE) jobs throughout the economy via direct and indirect multiplier effects.
1. Many of the students stay back to work and live to the host country, contributing to the development of the host country by adding to skilled human resources.
2. We seem to have not yet understood the soft power of higher education which cannot be measured or quantified in dollars. One such extremely important soft power is, we will have foreign students as our brand ambassadors of our higher education, spreading our education throughout the world.
3. Foreign students bring social and cultural value addition to the host nation. Our students will get exposure to different cultures, ideas and also enliven classroom experience with different perspectives and experiences. Though such benefits could be hard to measure, but immensely valuable.
4. Encouraging students from South Asian countries (even by giving generous incentives) will help to strengthen relationships between the neighbouring countries (who might feel threatened as India's rising economic and military power and closeness to world's superpowers).
If India wants to reach the status of Vishwa-Guru, her education system must gear up at high speed, as we are doing in defence, economy, infrastructure development, ease of doing business, foreign-collaboration.