School of Commerce & Management Sciences Faculties
---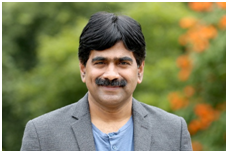 Name: Dinesh Kumar, IIM Bangalore
Designation: Professor
Decision Sciences Chairperson, Data Centre and Analytics Lab IIMB Chair of Excellence
E-mail: dineshk@iimb.ac.in
Profile
U Dinesh Kumar's research interest includes Business Analytics and Big Data, Artificial Intelligence, Machine Learning, Deep Learning Algorithms, Stochastic models (Reinforcement Learning Algorithms), Reliability, Optimization, Six Sigma and Performance Based Logistics. He has published several research articles in reputed academic journals such as European Journal of Operational Research, Annals of Operations Research, International Journal of Production Economics, The Journal of Operational Research Society, Computers and Operations Research, IEEE Transactions on Reliability, International Journal of Reliability, Quality and Safety Engineering and so on.
He has published more than thirty case studies on Business Analytics and Machine Learning Algorithms based on Indian and multinational organizations such as Aavin Milk Dairy, Akshaya Patra Foundation, Apollo Hospitals, Bigbasket, Bollywood, Flipkart.com, Hewlett and Packard, iD Fresh Food, Larsen & Toubro, Manipal Hospitals, Mission Hospital, Hindustan Aeronautics Limited, Indian Premier League, Shubham Housing Development Finance Company and VMWare at the Harvard Business Publishing's case portal.
He has provided analytics consulting services to organizations such as Boston Consulting Group, GE Healthcare, General Motors, Hindustan Aeronautics Limited, Indian Army, TVS Motors, Wipro and so on.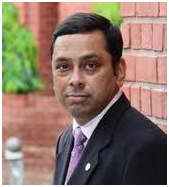 Name: Prakash Singh, IIM Lucknow
Date of Birth : 12-08-1972
Age: 45 Years
Official Address: Finance & Accounting Area, Indian Institute of Management, Lucknow Prabandh Nagar, Off Sitapur Road, Lucknow, UP –226013, India
Contact Details: +91-522-6966668, 09935488368
E-mail: p_singh@iiml.ac.in
Permanent Address: # 52, Tagore Town, Orderly Bazaar, Varanasi, UP-221002, India
Contact Details:: +91-542-2501320
E-mail: prakash72@gmail.com

Profile
Dr. Prakash Singh is a Professor of Banking at IIM Lucknow where he has been teaching in the Finance and Accounting area since 2006. He is a B.E in Mechanical Engineering from HBTI, Kanpur, MBA from Lucknow University and holds a PhD from BITS, Pilani. He teaches courses related to Commercial Banking, Risk Management and Financing Start-ups. His research interests include Performance and Regulation of Banks, Risk Management in Financial Institutions, Microfinance, and Valuation of Start-ups. His research contributions have been published in various peer reviewed journals including The Journal of Prediction markets, PRAJNAN, South Asian Journal of Management, International Journal of Developmental issues, Vikalpa, International Journal of Financial Services, IUP Journal of Applied Finance, Udyog Pragati etc., among others. He also serves as Independent Director on the Board of NBFC- MFIs and also on advisory Board of UP Power Corporation, PICUP, SIDBI, LMA and many other organizations. He has done various training and consulting assignments with SIDBI, NABARD, UPPCL, PCDF, Indian Army, HUDCO, GAIL, NTPC, BHEL, IRS, Kotak, Maruti, SAIL, MCDEX, ONGC, Indian Railways etc. He is also the Faculty Convener at SCIFI, an IIM, Lucknow - SIDBI/ DFID sponsored Incubation centre promoting Start-ups in the space of Fintech
Earlier he has worked with Kotak Mahindra Finance Ltd (Now Kotak Bank) and Escorts Yamaha Motors Ltd. He has also taught at BITS, Pilani before joining IIM Lucknow.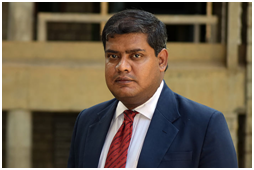 Name: Shankaran Basu, IIM Banagalore
Area : Finance

Profile
A Brief Profile Employment History: I am currently a Professor of Finance at the Indian Institute of Management Bangalore (IIM Bangalore) and have been working at IIM Bangalore since 2002. Prior to joining IIM Bangalore, I have worked briefly with ICICI Ltd. in their Treasury Operations; with the Department of Statistics and Actuarial Sciences at the Heriot Watt University, Edinburgh, UK as a Lecturer as well as with the Department of Statistics at the London School of Economics and Political Science, London, U.K. as a Lecturer. Academic Profile: A Ph.D. in Statistics with applications in finance from the London School of Economics and Political Science, London, U.K. in 1999, I also have a B.Sc. with honours in Statistics from the Presidency College, Calcutta, India in 1993 and an M.Sc. in Statistics from the Indian Institute of Technology Kanpur, India in 1995. During the course of my dissertation, I forayed into the world of finance and the avenues for the same have been through Teaching, Research and Consulting. Teaching: Post my Ph.D., I have been working in the finance area and have been teaching various courses in financial markets for the last 20 + years.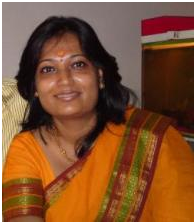 Name:Professor Manju Jaiswall, IIM Calcutta
Position: Associate Professor
Academic Group: Finance and Control
Phone No.: +91-33-2467-8301
Contact Details: C 305, IIM Calcutta,D. H. Road, Joka, Kolkata 700104, West Bengal, INDIA
Email: (@iimcal.ac.in)
Academic Background:
Fellow of IIM Bangalore in 2006 (Finance & Accounting) (PhD), MPhil in Commerce in 1998 (University of Calcutta), M.Com (Accounting) in 1996 (University of Calcutta), B. Com (Honors in Accounting, Shri Shikshayatan College) in 1994 (University of Calcutta)
Courses Taught:
1. Corporate Financial Reporting
2. Cost Management
3. Empirical Accounting Research
4. Financial Statement Analysis
5. Corporate Governance
Awards:
First rank in M Phil in Commerce from University of Calcutta, Third rank in M. Com from University of Calcutta Associate Professor in Finance & Control Group at Indian Institute of Management Calcutta from 2015 onwards, Assistant professor in Finance & Control Group at Indian Institute of Management Calcutta from 2006.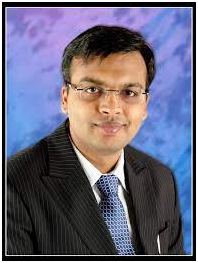 Name: Prof. Naman Desai, IIM Ahmadabad
Area: Finance and Accounting
Phone No.: +91-79-7152 4386
Email: namand@iima.ac.in
Educational Qualifications

PhD (Accounting)

Department of Accounting, Florida State University, Tallahassee, FL

2008

Masters in Accountancy

Culverhouse School of Accountancy, University of Alabama, Tuscaloosa, AL

2003

Chartered Accountant

The Institute of Chartered Accountants of India

2000

Bachelor of Commerce

Gujarat University, Ahmedabad, India

1998
Academic Affiliation
Florida State University, Accounting Department, College of Business: 2004-2008 PhD Student; Lecturer.
Kenneth G. Dixon School of Accounting, Univ. of Central Florida: 2008-2013. Assistant Professor
Indian Institute of Management, Ahmedabad, Finance, and Accounting Area: 2013-Current. Associate Professor
Courses taught in Long Duration Programs (2004-2019)
Introduction to Managerial Accounting
Cost Accounting for Business Decisions
Presentation and Analysis of Financial Statements
Internal Auditing
Contemporary Issues in Accounting (Topics covered: Consolidations, comparison between US GAAP and IFRS and application of cost accounting to real life scenarios)
Advance Auditing
Costing and Control Systems
Financial Accounting and Reporting
Fraud Risk Assessment and Corporate Governance
Introduction to Behavioral Research in Accounting and Finance (PhD course)
Introduction to Auditing Research (PhD course)
The rigorous on-campus training coupled with a internship in industry.
An industry integrated and sector specialized MBA degree that prepares for the best managerial careers in the banking and financial services sector.
Undergo intensive learning to earn the certifications from various partners.
Gain proficiency in using industry tools through hands on training
An industry driven learning ecosystem to get India accelerated on the journey to building skills and capabilities in Finance.
Gain advanced professional skills training for Bankers in business analytics and financial modelling using Excel.
Experience a pedagogy that includes case-based learning, branch simulation and immersion projects.
| Sr No | Name of Company | Location |
| --- | --- | --- |
| 1 | HFFC | Pune |
| 2 | Vodafone Idea | Mumbai |
| 3 | Fincare Small Finance | Nashik |
| 4 | Property Pistol | Pune |
| 5 | TCS | Pune |
| 6 | Decimal Point | Nashik |
| 7 | Datamatics | Nashik |
| 8 | WNS | Nashik |
| 9 | Bandhan Bank | Culcutta |
| 10 | Suprime Equipment | Nashik |
| 11 | KOTAK Life | Mumbai |
| 12 | Birla Precision Tool | Nashik |
| 13 | Ambe Valley | Pune |
| 14 | BGS Group | Pune |
| 15 | Depth Consulting Pvt Ltd | Pune |
| 16 | Srva Education | Gurgaon |
| 17 | Max Life Insurance | Mumbai |
| 18 | Oyster Electronics | Nashik |
| 19 | Welmade Locking System Pvt Ltd | Mumbai |
| 20 | Axis Securities | Mumbai |
| 21 | IDFC First Bank | Mumbai |
| 22 | Proton Engineering | Mumbai |
| 23 | TATA Assets Management Pvt Ltd | Mumbai |
| 24 | Cashpor Micro Credit | Mumbai |
| 25 | Addend analytics | Mumbai |
| 26 | SBI Life | Mumbai |
Orientation Program - 02 Weeks
BBA Semester - I
15 Week – 01St Semester
August
September
October
November
December
January

Orientation Program
Commencement of Classes
Workshop on Management Accounting
Fresher's Party
Industrial Visits
Business Quiz Competition
Parents Meet
End Semester Exam
Second Semester Start
BBA Semester - II
15 Week – 2nd Semester
February
March
April
May
June
July

Commencement of Classes
Webinars on current management issues
Industrial Visits
Cultural Events
CIA Commencement
Parents Meet
End Semester Examination
Third Semester Start
BBA Semester - III
15 Week – 03rd Semester
August
September
October
November
December
January

Commencement of Classes
Guest Lectures – Series
Industrial Visits
Workshops on Various Business Administration related topics
CIA Commencement
Parents Meet
End Semester Examination
Fourth Semester Start
BBA Semester - IV
15 Week – 4th Semester
February
March
April
May
June
July

Commencement of Classes
Participation in Various Events
Industrial Visits
Poster Presentation
Interaction with the Industry Experts
CIA Commencement
Parents Meet
End Semester Examination
Fifth Semester Start
BBA Semester - V
15 Week – 5th Semester
August
September
October
November
December
January

Commencement of Classes
Participation in Various Events
Guest Lectures – Series
Interaction with the Industry Experts
CIA Commencement
Parents Meet
Placement drive for Internship
Skill Development activity
End Semester Examination
Sixth Semester Start
Sixth Semester Exam
15 Week – 6th Semester
February
March
April
May
June
July

Internship for 60 Days
Commencement of Classes
Project Presentation
Participation in Various Events
CIA Commencement
Skill Development Activity
Training & Placement Sessions
Parents Meet
Farewell Party
End Semester Examination
Orientation Program - 02 Weeks
BBA (BA) Semester - I
15 Week – 01St Semester
August
September
October
November
December
January

Orientation Program
Commencement of Classes
Guest Lecture - Series
Fresher's Party
Quiz Competition
Workshops
Industrial Visits
Parents Meet
End Semester Exam
Second Semester Start
BBA (BA) Semester - II
15 Week – 2nd Semester
February
March
April
May
June
July

Commencement of Classes
Guest Lecture on Contemporary topics
Workshops
Organizing webinars on various topics
Industrial Visits
CIA Commencement
Parents Meet
End Semester Examination
Third Semester Start
BBA (BA) Semester - III
15 Week – 3rd Semester
August
September
October
November
December
January

Commencement of Classes
Guest Lectures – Series
Industrial Visits
Workshops on Various Business Analytics related topics
CIA Commencement
Parents Meet
End Semester Examination
Fourth Semester Start
BBA (BA) Semester - IV
15 Week – 4th Semester
February
March
April
May
June
July

Commencement of Classes
Participation in Various Events
Industrial Visits
Poster Presentation Competition
Interaction with the Industry Experts
Parents Meet
CIA Commencement
Placement drive for Internship
End Semester Examination
Fifth Semester Start
BBA (BA) Semester - V
15 Week – 5th Semester
August
September
October
November
December
January

Internship
Commencement of Classes
Participation in Various Events
Guest Lectures
Parents Meet
CIA Commencement
End Semester Examination
Sixth Semester Start
BBA (BA) Semester - VI
15 Week – 6th Semester
February
March
April
May
June
July

Commencement of Classes
Project Presentation
Industrial Visits
Participation in Various Events
Parents Meet
CIA Commencement
Training & Placement Sessions
End Semester Examination
Orientation Program - 02 Weeks
MBA Semester - I
15 Week – 01St Semester
August
September
October
November
December
January

Orientation Program
Commencement of Classes
Guest Lecture - Series
Workshops
Industrial Visits
Howard Case Study Discussion
Parents Meet
Remedial and tutorial classes
End Semester Exam
Second Semester Start
MBA Semester - II
15 Week – 2nd Semester
February
March
April
May
June
July

Commencement of Classes
Guest Lecture - Series
Workshops
Participation in Various Events
Industrial Visits
Interaction with the Industry Experts
Howard Case Study Discussion
Role Play
CIA Commencement
Parents Meet
Remedial and tutorial classes
Placement Drive for Internship
End Semester Examination
Third Semester Start
MBA Semester - III
15 Week – 03rd Semester
August
September
October
November
December
January

Internship for 60 Days
Commencement of Classes
Guest Lectures - Series
Organizing Various Events
Internship Project Presentations
Howard Case Study Discussion
CIA Commencement
Parents Meet
Remedial and tutorial classes
End Semester Examination
Fourth Semester Start
MBA Semester - IV
15 Week – 4th Semester
February
March
April
May
June
July

Commencement of Classes
Workshops
Industrial Visits
Participation in Various Events
Howard Case Study Discussion
Interaction with the Industry Experts
Parents Meet
CIA Commencement
Training & Placement Sessions
End Semester Examination
First Semester Start
B.Com
15 Week – 01st Semester
August
September
October
November
December
January

Orientation Program
Commencement of Classes
Guest Lecture - Series
Workshops
Industrial Visits
Commerce Quiz
Poster Presentation
Certificate Program (Tally/NSE)
Parents Meet
End Semester Exam
Second Semester Start
B.com
15 Week – 2nd Semester
February
March
April
May
June
July

Commencement of Classes
Guest Lecture - Series
Workshops
Participation in Various Events
Industrial Visits
HR Meet
Interaction with the Industry Experts
Certificate Program (Tally/NSE)
Parents Meet
CIA Commencement
End Semester Examination
Third Semester Start
B.Com
15 Week – 3rd Semester
August
September
October
November
December
January

Commencement of Classes
Guest Lectures - Series
Workshops
Industrial Visits
Organizing Various Events
Certificate Program (Tally/NSE)
CIA Commencement
Parents Meet
End Semester Examination
Fourth Semester Start
B.Com
15 Week – 4th Semester
February
March
April
May
June
July

Commencement of Classes
Guest Lecture - Series
Workshops
Participation in Various Events
Industrial Visits
Interaction with the Industry Experts
Certificate Program (Tally/NSE)
Parents Meet
CIA Commencement
End Semester Examination
Fifth Semester Start
B.Com
15 Week – 5th Semester
August
September
October
November
December
January

Commencement of Classes
Guest Lecture - Series
Workshops
Industrial Visits
Interaction with the Industry Experts
Certificate Program (Tally/NSE)
Parents Meet
CIA Commencement
Interviews for the Placements/Internship
End Semester Examination
Sixth Semester Start
B.Com
15 Week – 6th Semester
February
March
April
May
June
July

Internship for 60 Days
Commencement of Classes
Guest Lecture - Series
Workshops
Certificate Program (Tally/NSE)
Parents Meet
CIA Commencement
End Semester Examination
ENQUIRE NOW
(field marked with * are mandatory)